Money Week/Seachtain an Airgid
We celebrated Money Week in school. Children across the Key Stages were making real choices about spending and saving money in the context of their own lives, including how to solve whole number money problems. They learnt that money comes from different sources and can be used for different purposes. Children explored the importance of looking after money and that people will make different choices when spending it. They examined social and moral issues around money in their everyday lives and explored the concepts of earnings, expenses and budgeting. FS pupils used money in Play Based Learning to set prices, pay for items and give change.
Bhí imeachtaí iontacha againn le linn Seachtain an Airgid. Labhair na páistí , thar an scoil ar fad, faoi na huaireanta a bhfuil airgead in úsáid againn ar bhonn laethúil agus faoin airgead difriúla atá in úsáid ar fud an domhain. Pléitear fadhbanna airgid, an tabhacht le hairgead a bhainistiú is a shabháilt. Bhí an-craic ag na páistí óga ag súgradh sa siopa is ag íoc as earraí is briseadh a fháil.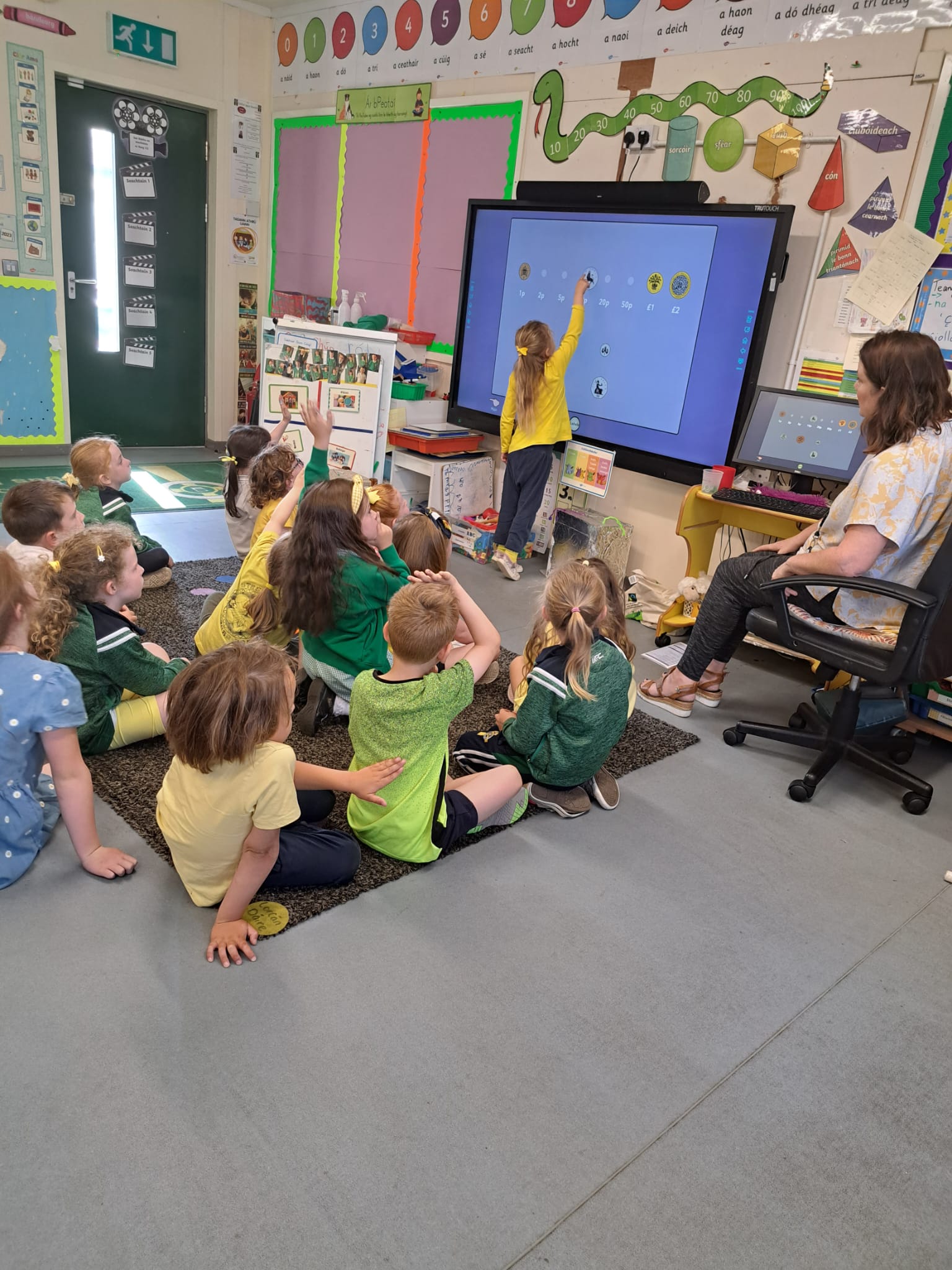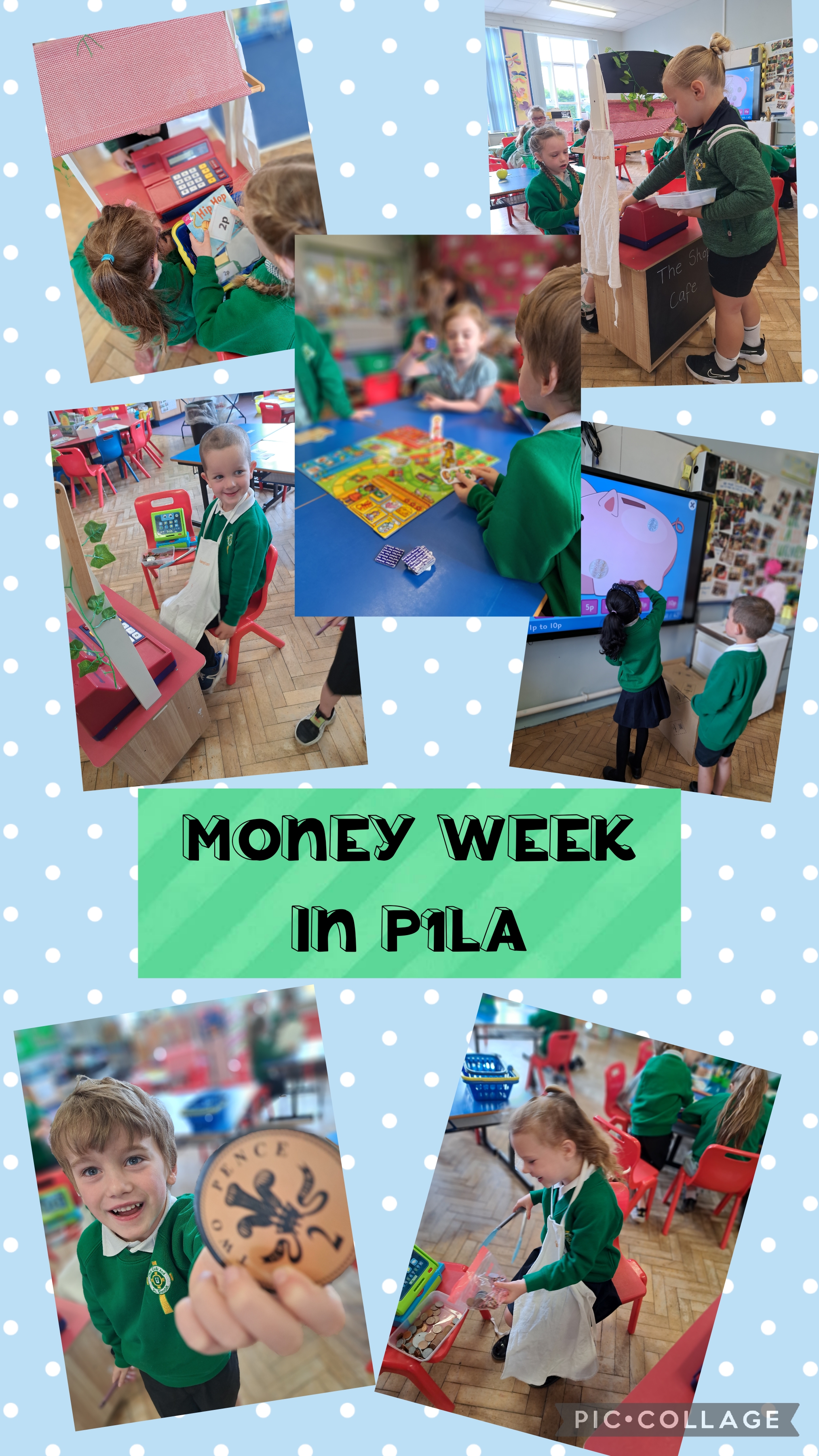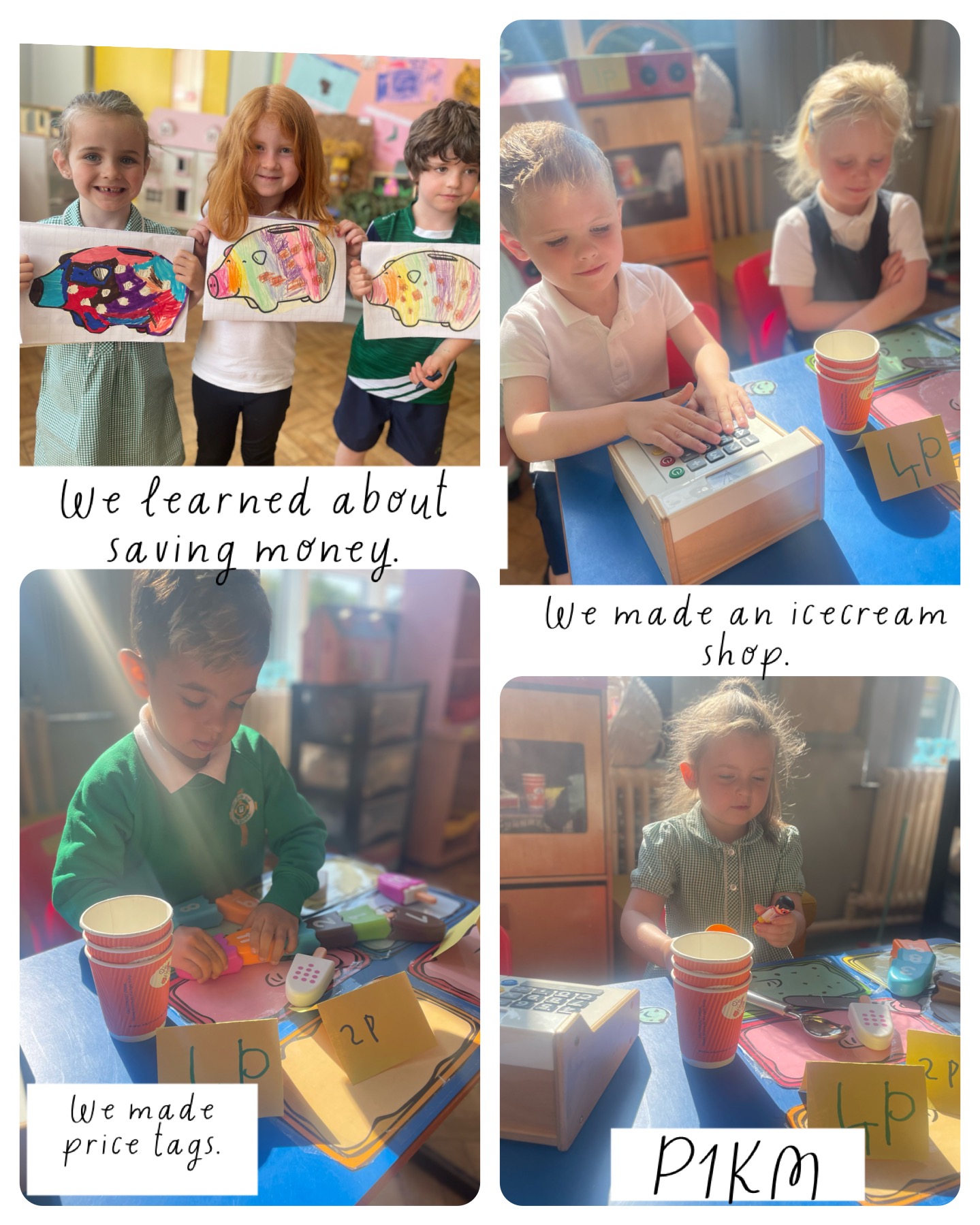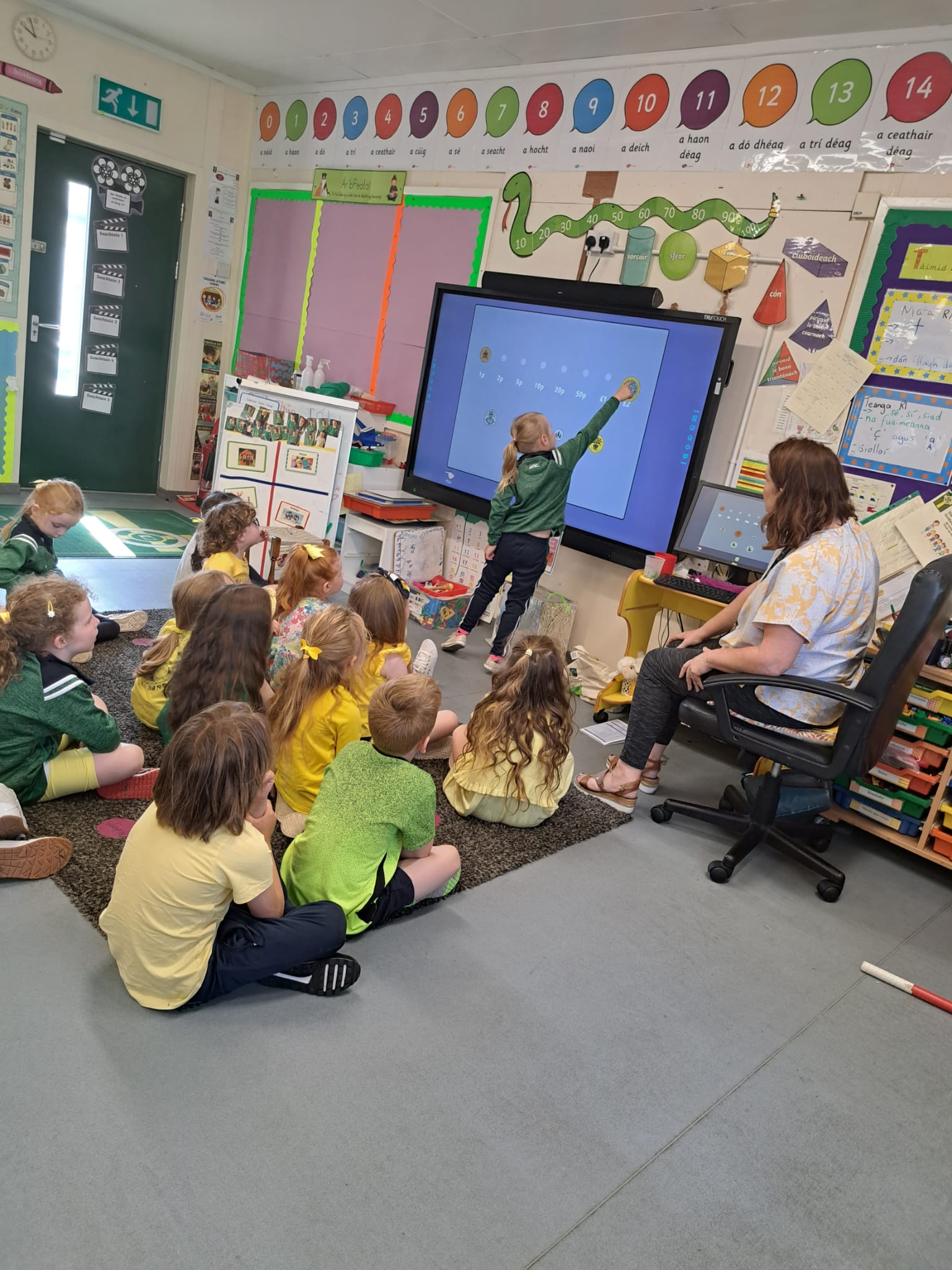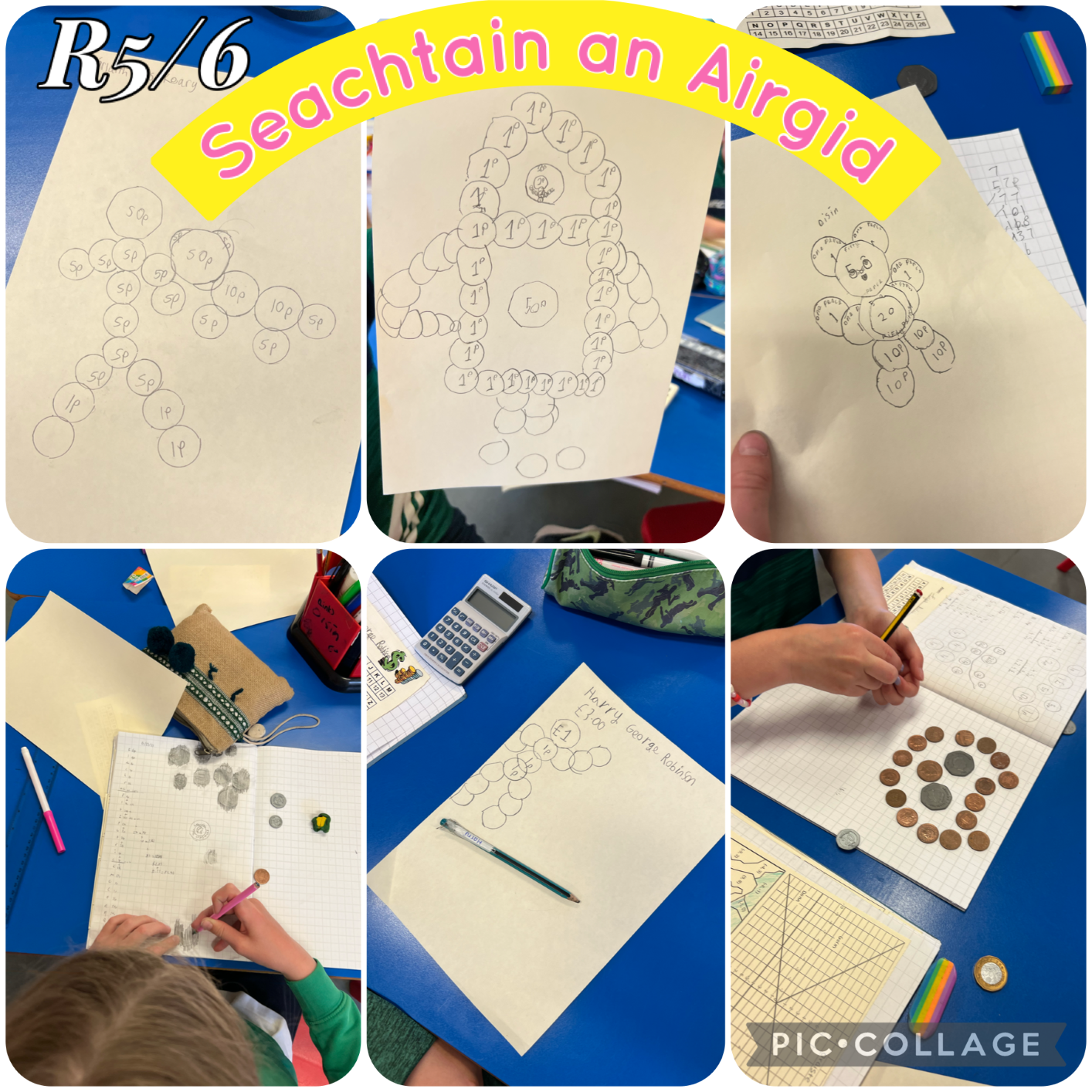 Please enter some content for your news story here.