Fiosrúchán Eolaíocht Seacláide
A chocolatey scientific investigation!
Rinne Rang 5/6 fiosrúchán eolaíochta ar maidin. Ba mhaith linn fáil amach an léann seacláid bháinne, seacláid dhorca agus seacláid bhán ag an ráta céanna.
Rang 5/6 conducted a scientific investigation this morning. We wanted to find out if white chocolate, dark chocolate and milk chocolate melted at the same rate.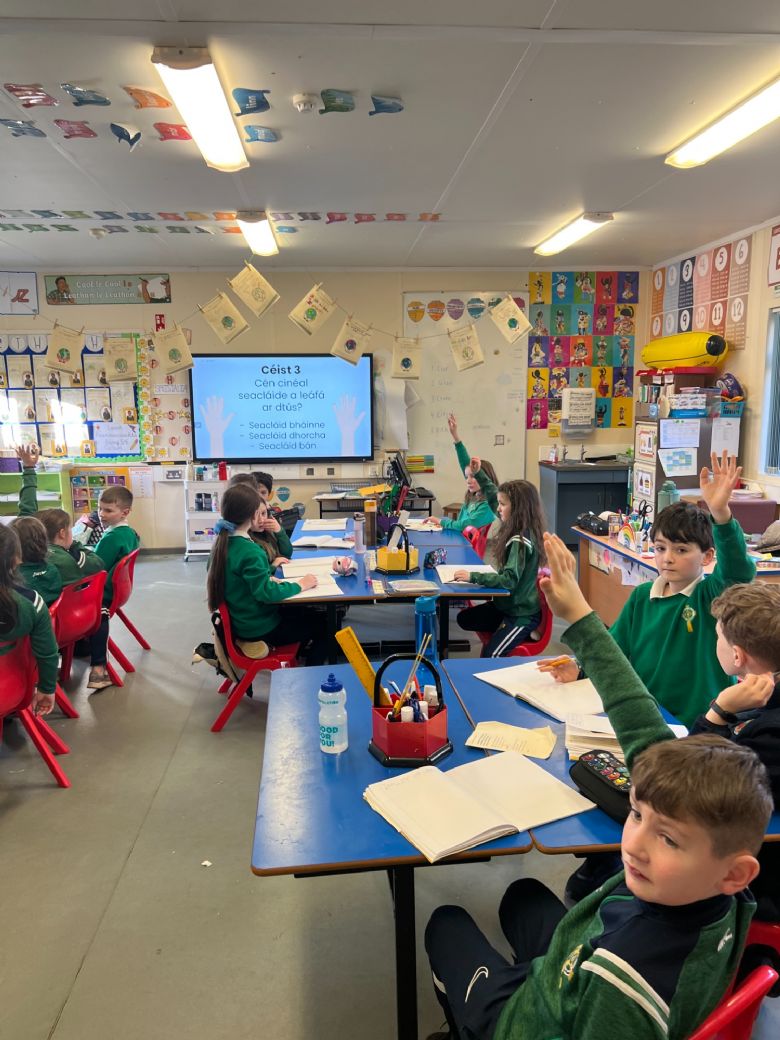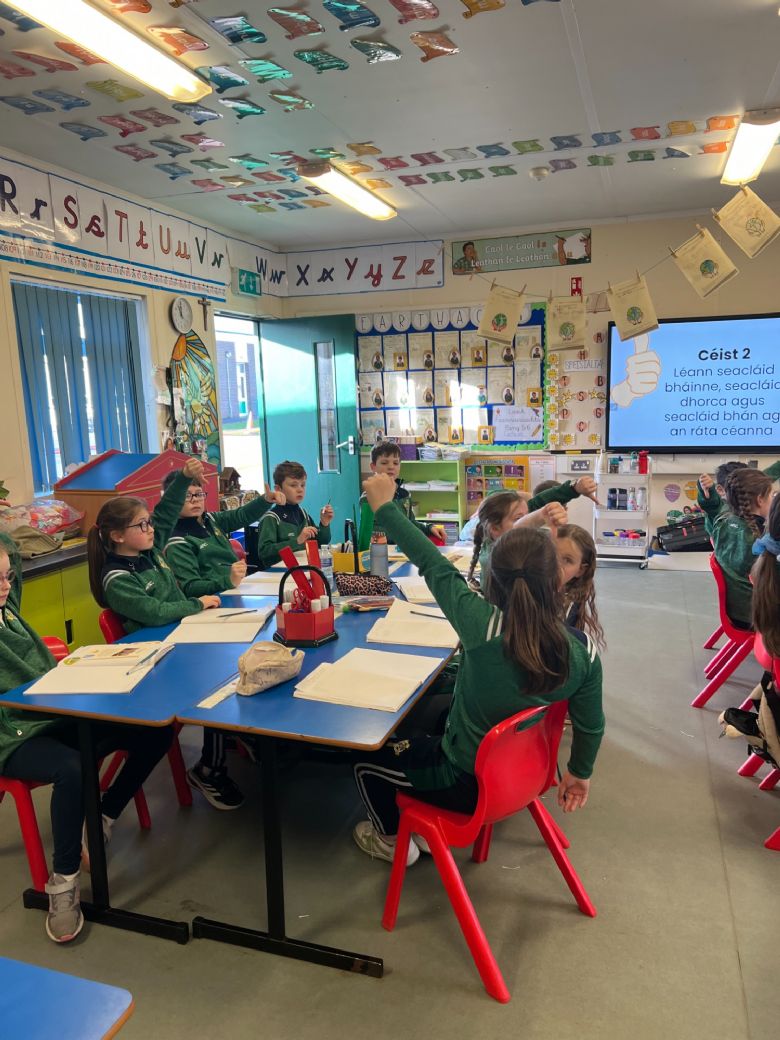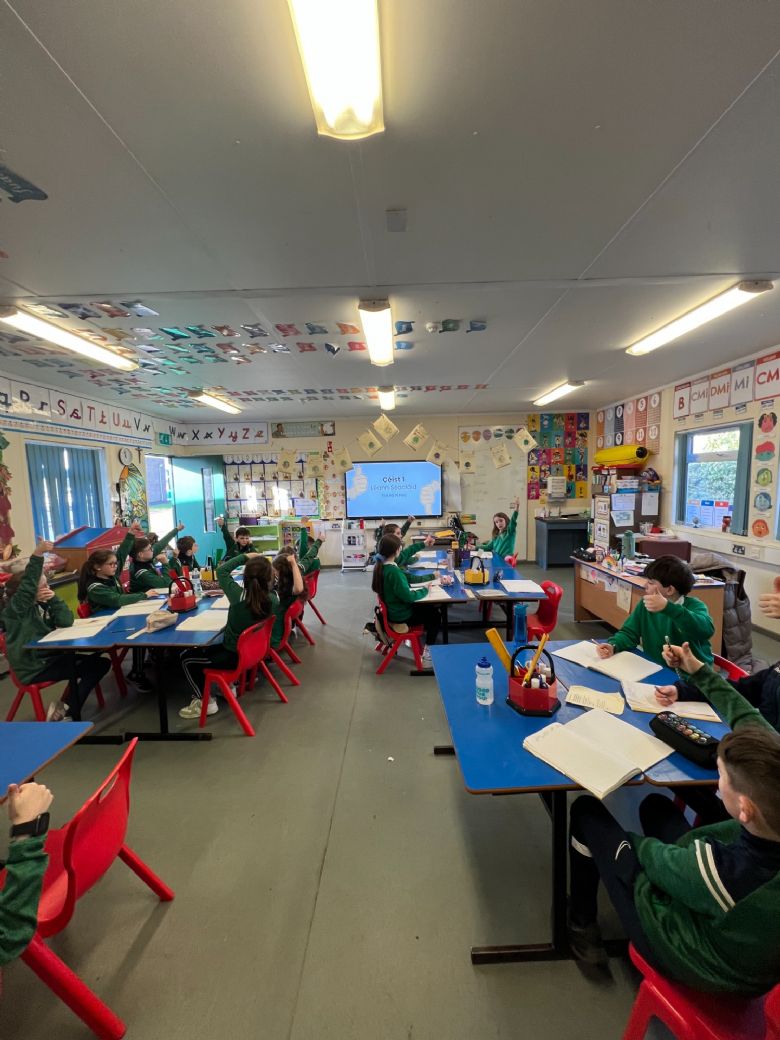 Scríobhaimid hipitéis faoin rud a smaoiníodh muid a tharlódh sa teist eolaíochta.
We wrote a hypothesis about what we thought would happen in the experiment.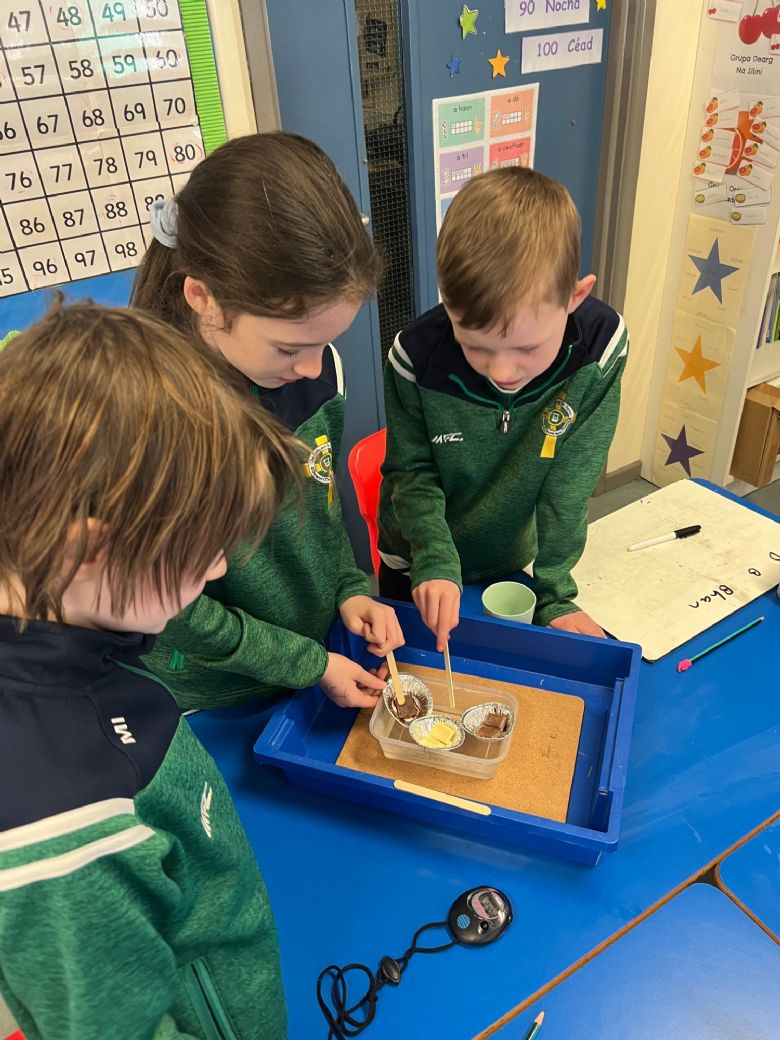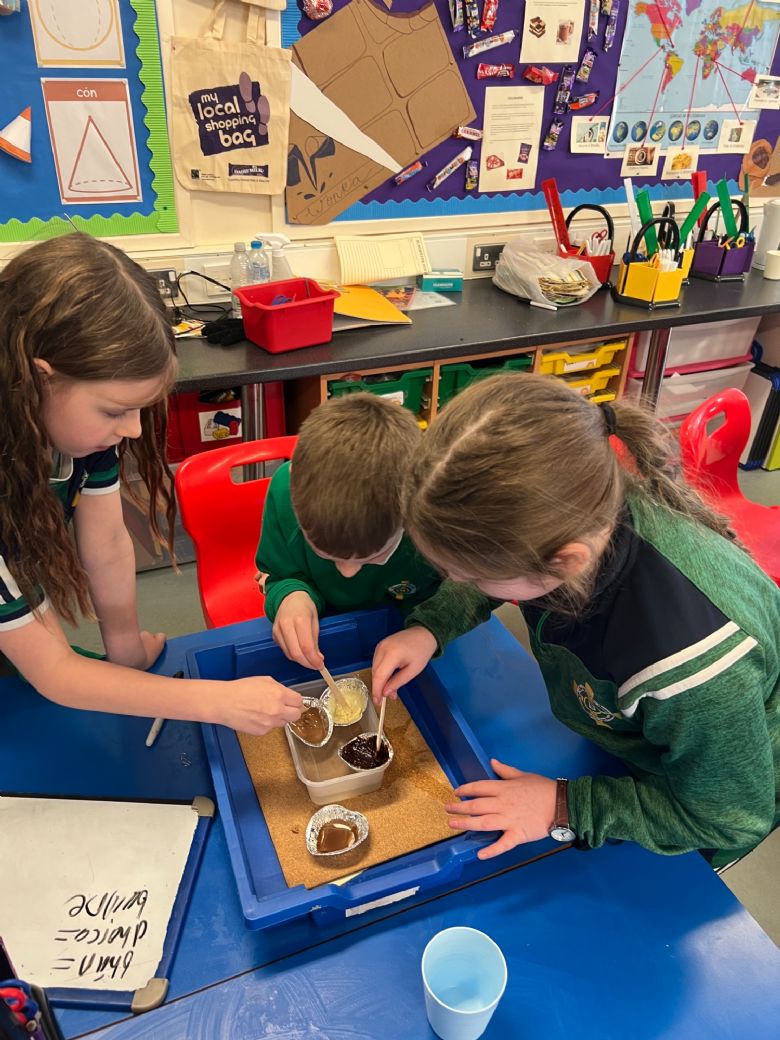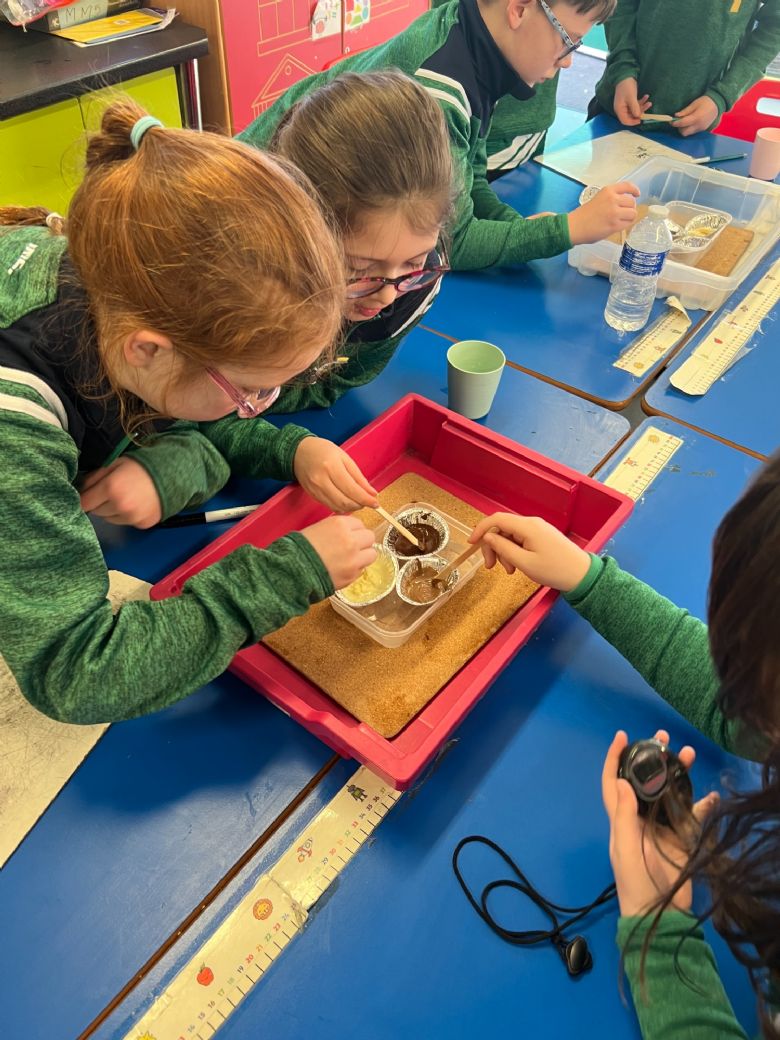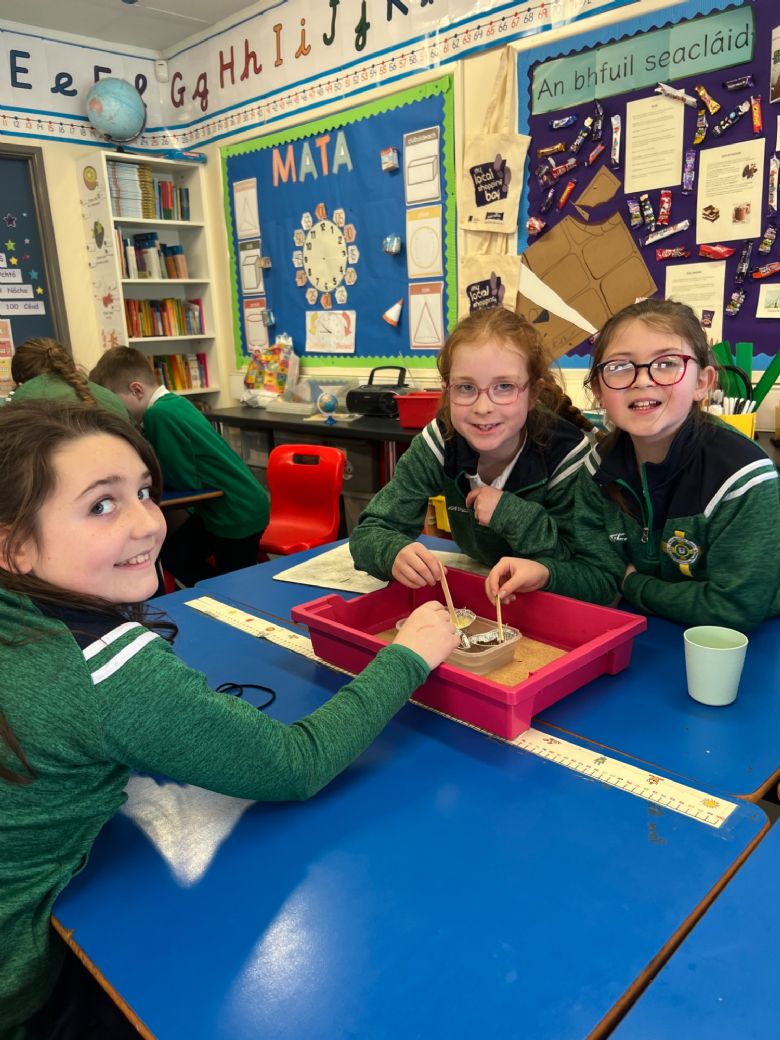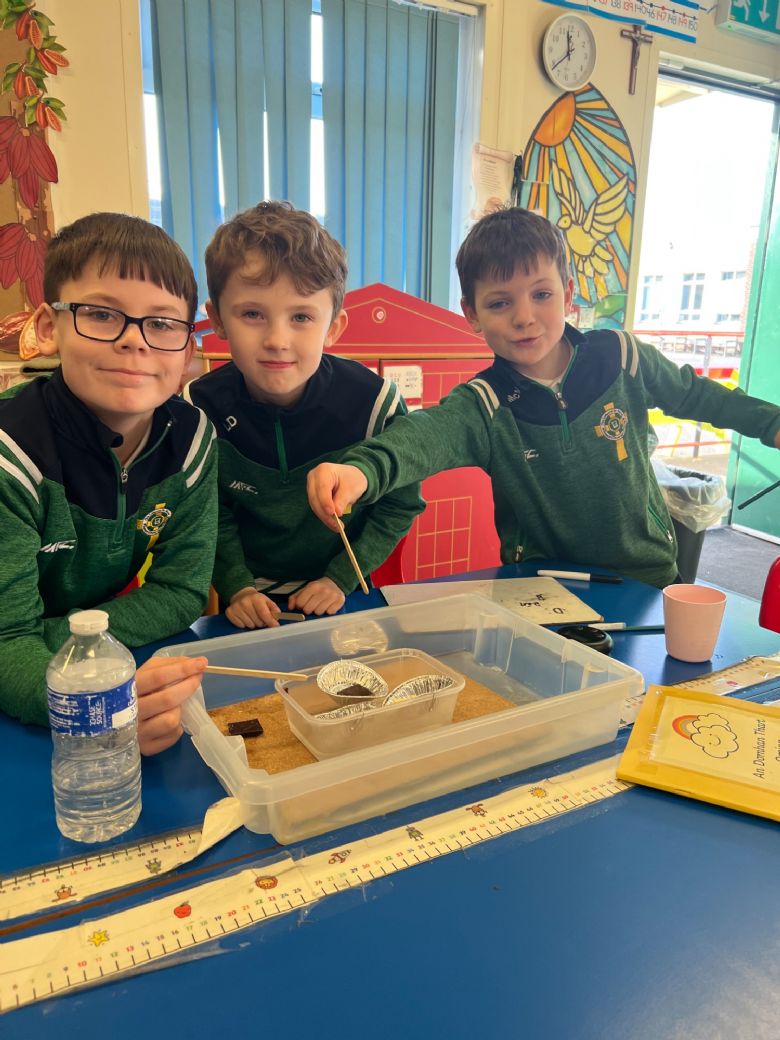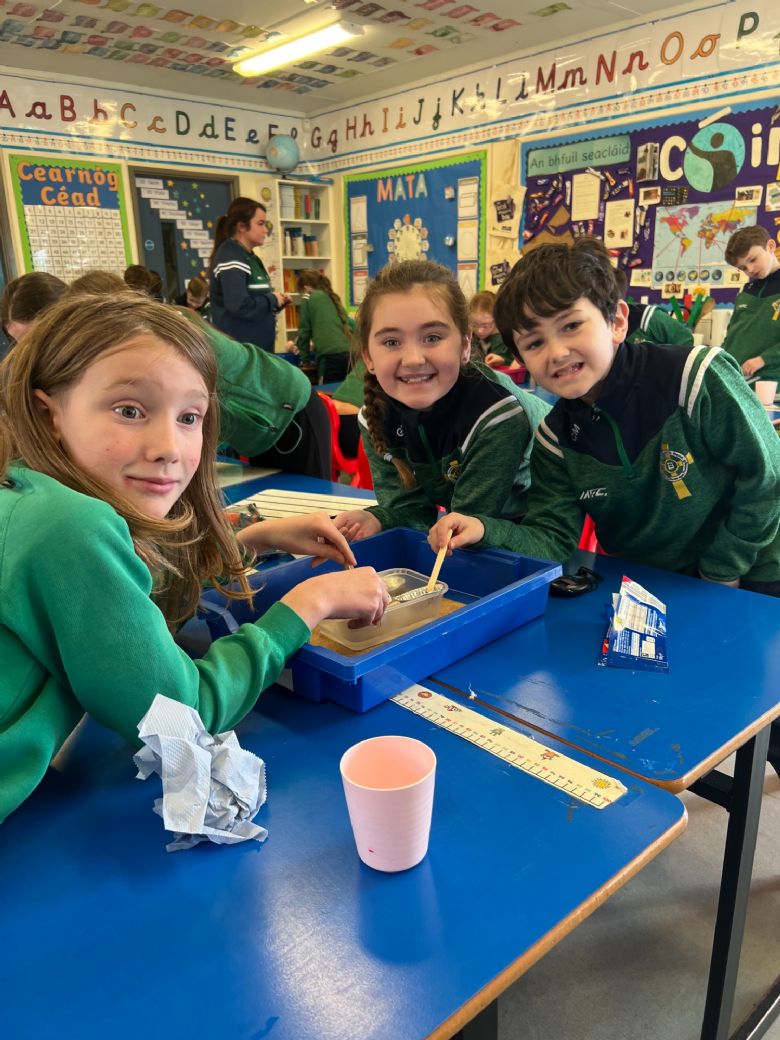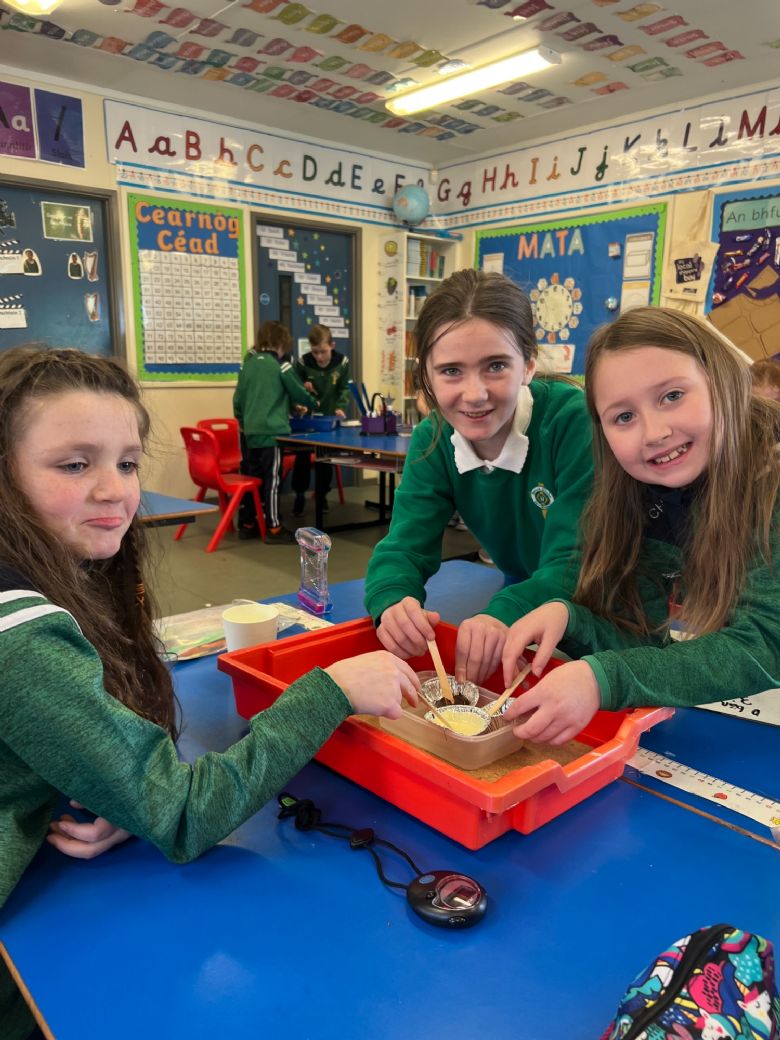 Fuair muid amach go léa an seacláid dhorcha ar dtús- bhí iontas ar roinnt páistí faoi sin!
We discovered that dark chocolate melted first- this came as a surprise to some of the pupils!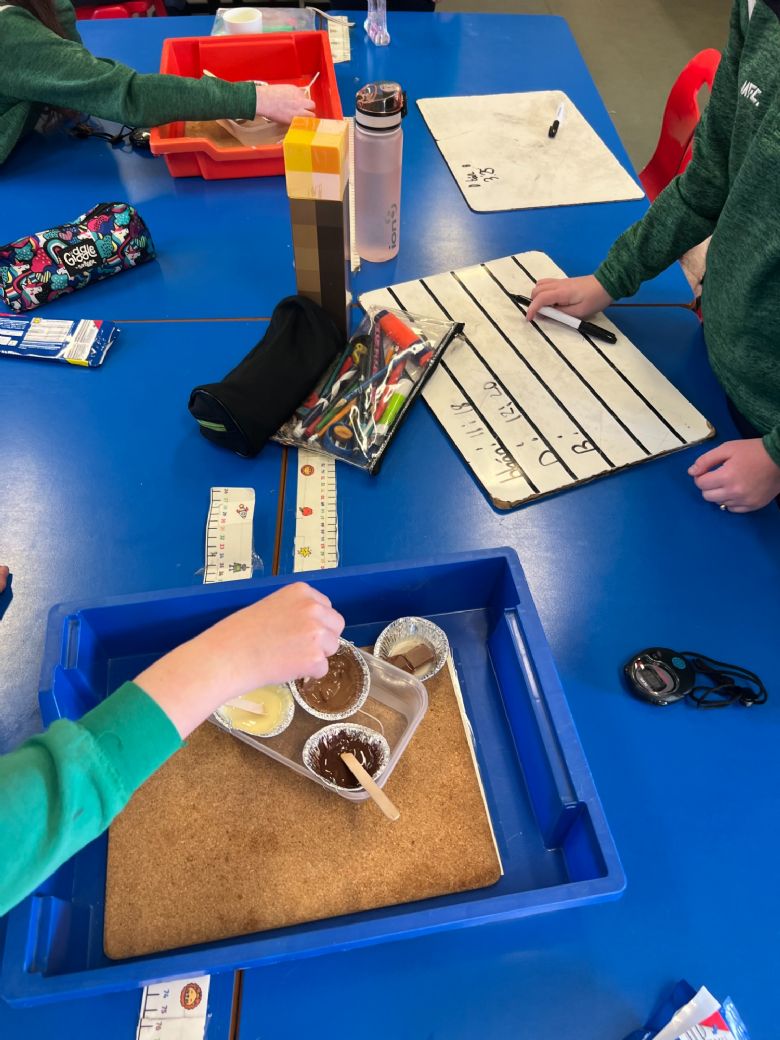 Scríobh muid na torthaí i dtábla teaglamach agus tharraing muid graif chun na torthaí a chur i láthair.
We wrote our results in a collective table and we drew a graph to present our findings.