Maith thú Scarlett !
Congratulations to Rang 5 pupil Scarlett who bravely had 12 inches cut off her hair this afternoon so that she could donate it to the Little Princess Trust. 💇🏻‍♀️👸🏼
Not only is this an incredibly selfless act, but Scarlett also raised a further £555 to support the charity. 🥰
This is a beautiful and immensely kind effort by Scarlett and as a school we are very proud of her. Well done Scarlett! 💚💛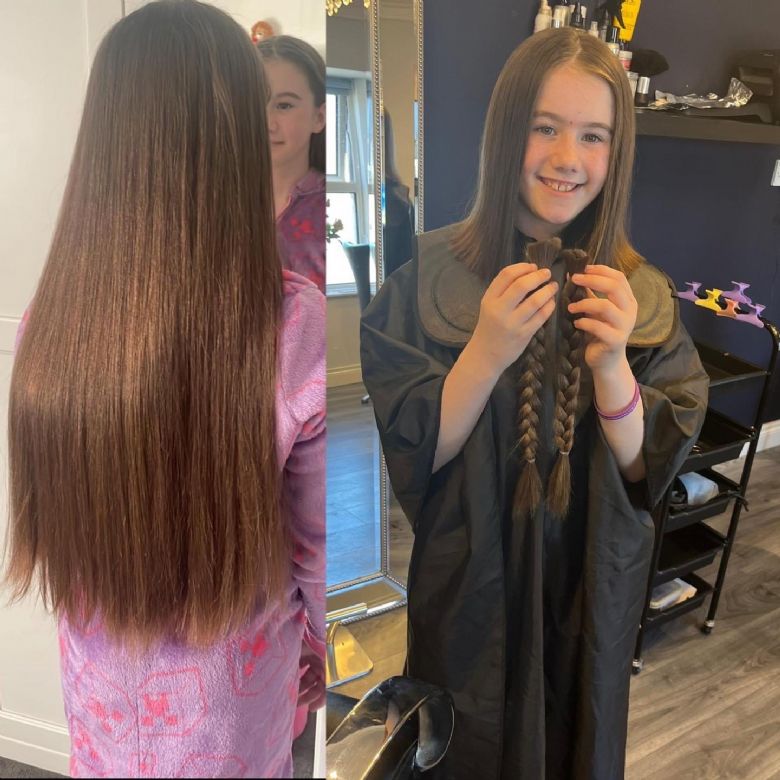 Seo cailín iontach ó Rang 5 atá ag dul a fháil bearradh gruaige inniu ar mhaithe leis an Princess Trust. Duine ar bith atá sásta deonachán a thabhairt dí thig leat é a thabhairt don scoil Maith thú féin Scarlett, éacht iontach.