Chuir Rang 5/6 Cóirthrádála sa Suíochán Te!
Rang 5/6 putting Fairtrade the hot seat!
D'fhiosraigh agus phlé muid na buntaistí atá bainte le Cóir-Thrádáil ar maidin. D'obair muid le chéile i ngrúpaí le ceisteanna a ullmhú do na feirmeoirí banana, Fondúireacht na Cóirthrádála agus na hollmhargaí! Bhí am ar dóigh againn sa tasc dramaíochta seo agus bhí na páistí fíor-mhaith aige fosta!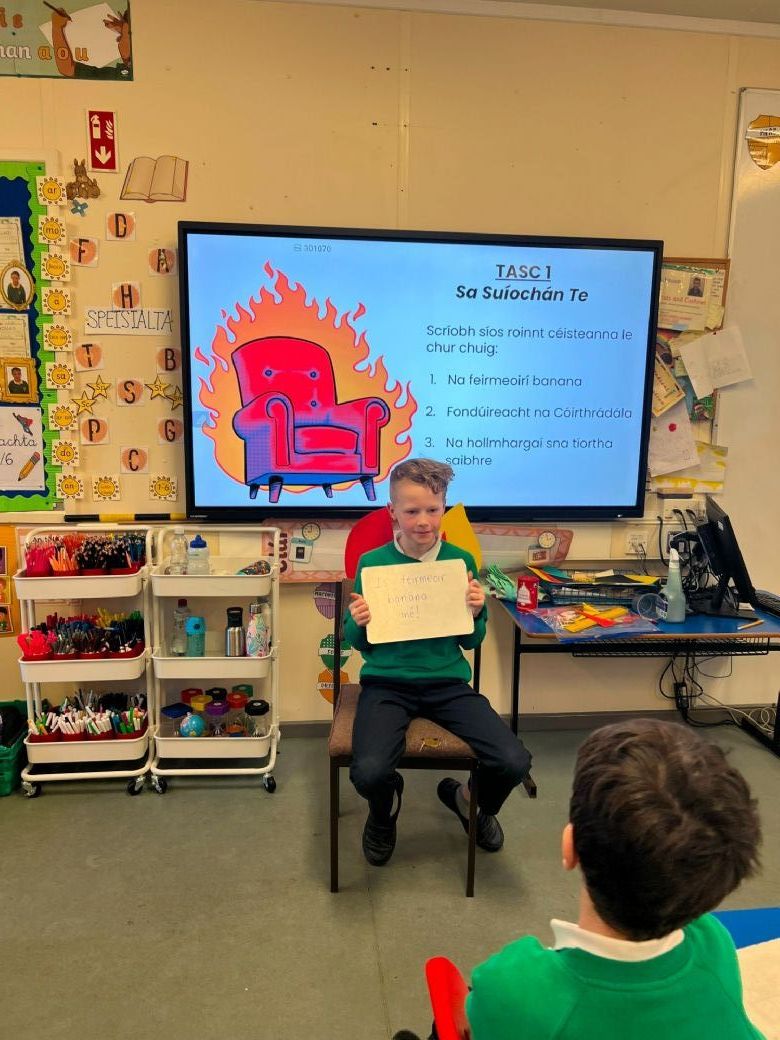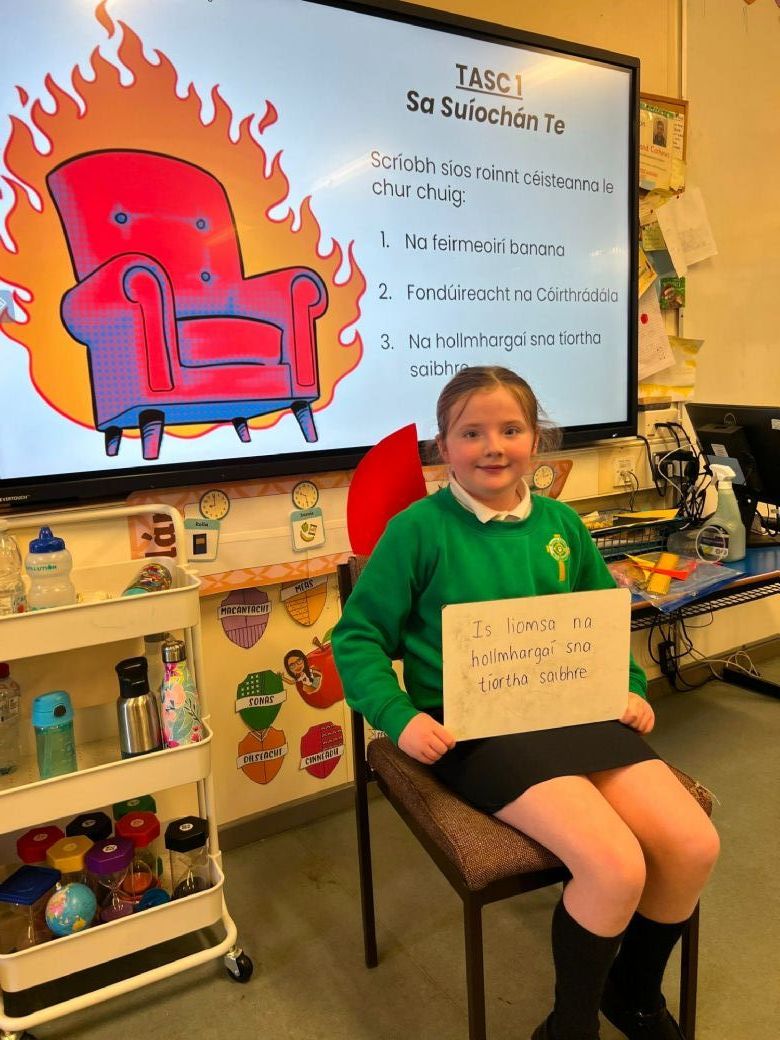 We have been discussing many of Fairtrade's advantages in class this morning. We worked together to prepare some questions for banana farmers, the fairtrade foundation and the supermarkets. We loved this drama activitiy and we did so well!