Introducing the Eco Council for 2023-2024 Éicea-Chomhairle do 2023-2024: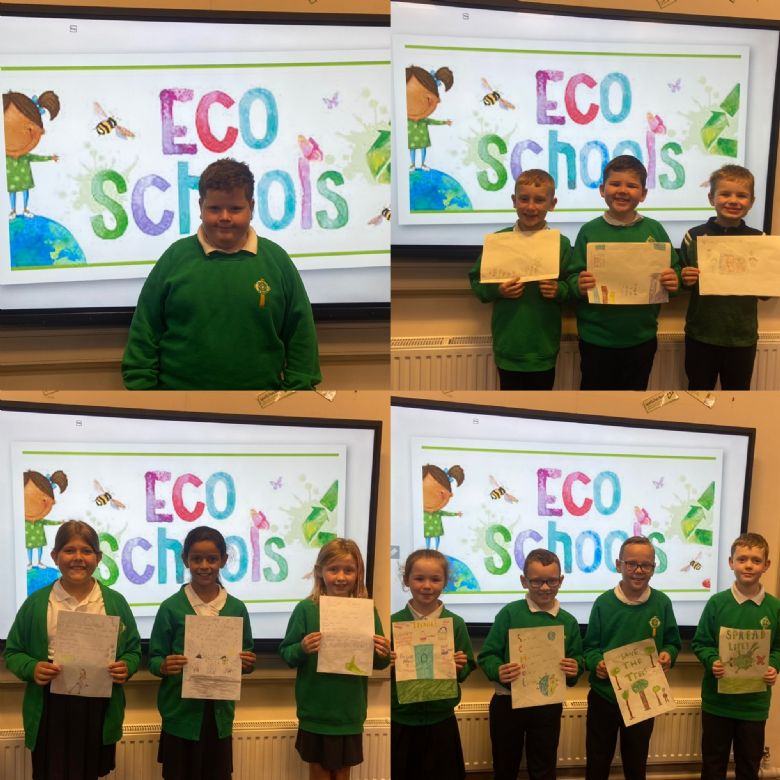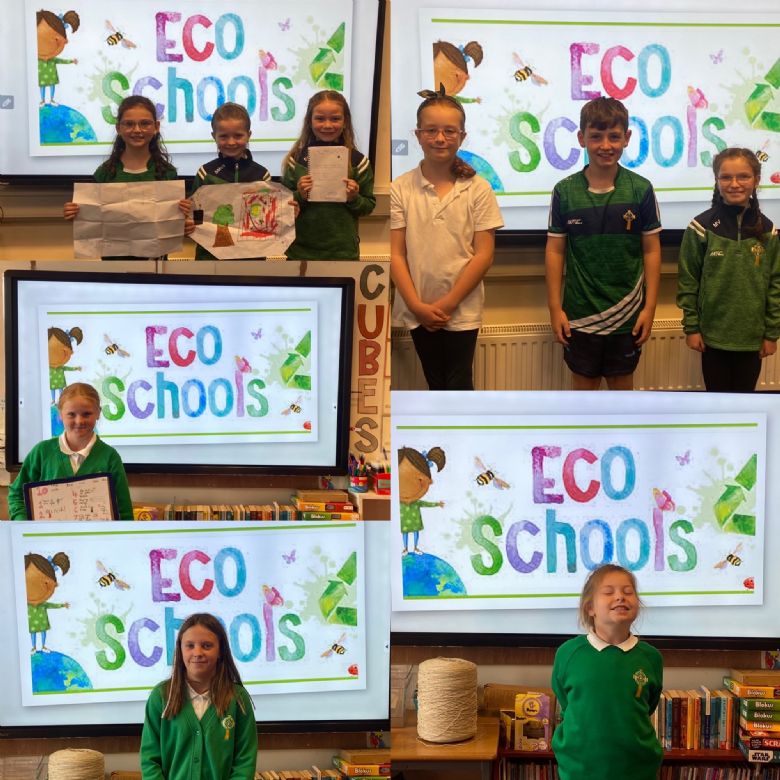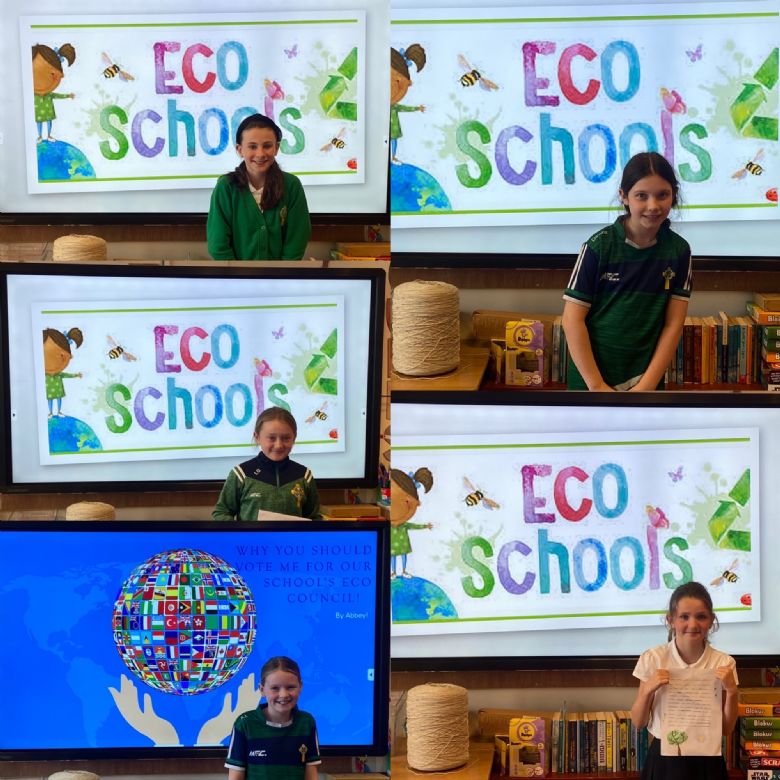 Everyone did so well! Big congratulations to all the candidates and new members of the Eco Council. They were so brave and put a lot of effort into their presentations and posters! We look forward to making lots of exciting changes, allowing our school to make a positive impact on our planet.
Comhghairdeachas mór leis na hiarrthóirí ar fad agus na páistí nua don Éicea Chomhairle. Bhí siad chomh cróga agus chuir siad an-iarracht isteach ina gcuid cur i láthair agus póstaeir! Táimid ag dúil le go leor athruithe spreagúla a dhéanamh, rud a ligeann don scoil tionchar dearfach a imirt ar ár bplainéad.
Eco Council Members:
R4 - Kyler Marks
P5MR - Rose Lloyd
P5MC - Emma Murphy
P6CM - Fiona Burke
P6SS - Darcey Smyth
LSC2 - Riley Crawford
R5/6 - Róise Doyle
P7AL - Abbey Love
P7CW - Molly Madine
R7 - Enya Nelson